Birthday Gifts for 90 Year Old Man
Looking for the best birthday gifts for a 90 year old man? Shop 50 fabulous gift ideas that any senior man will love. Quickly find the perfect gift for even the man who has everything!
This post may contain affiliate links. For more information, visit the disclosure page.
Best-Selling Birthday Gifts for 90 Year Old Man
Personalized The Day You Were Born Canvas
Looking for a clever birthday gift for the 90 year old man that has everything? Surprise him with this unique "The Day You Were Born" canvas!
Fun details about what the world was like on the day he was born are sure to spark memories and conversation about how much life (and prices) has changed.
Handsome chalkboard-style canvas (available framed or unframed) makes a wonderful last minute gift – it can ship in just 1 day!
Last updated on September 20, 2023 8:35 pm
The New York Times Ultimate Birthday Book
Every Birthday Front Page for All 90 Years
Unique book is a great way to send him on a stroll down memory lane with The New York Times Ultimate Birthday book!
Striking personalized book contains every New York Times front page from his birthday for all 90 years!
Impressive 140-page book also includes an exclusive 24 page timeline that's packed with pictures, and world-changing headline pages.
It comes in a keepsake presentation box, and includes an oversized magnifying glass for easy viewing.
He'll enjoy reading about days gone by long after his birthday. It's sure to spark conversations and memories about long-forgotten events.
Starting at $160, it's an extra special gift perfect for older people to enjoy reminiscing about their younger years!
FREE SHIPPING!
Enjoy Free Shipping on up to two Custom Birthday Books or Ultimate Birthday Books at The New York Times Store. Expires 12/31/23.
USE CODE: BDAYBOOKSHIP
Other Impressive Gifts from The New York Times Store:
Favorite Sports Team History Book – Football, Baseball, Basketball or HockeyCHECK PRICE
New York Times Front Page Reprint from The Day He Was Born – Framed or UnframedCHECK PRICE
90th Birthday Blanket
Keep your favorite elderly man comfortable during chilly days with a warm blanket that commemorates his special age.
A soft blanket is a useful gift for any older man, but it's an especially thoughtful gift for the elderly person who's in a nursing home or is wheelchair-bound.
Reasons Why Blanket for Men – Up to 30 NamesCHECK PRICE
Personalized Pillow for 90 Year Old ManCHECK PRICE
Personalized Sherpa Blanket for MenCHECK PRICE
Personalized Blanket with up to 30 Names or WordsCHECK PRICE
90th Birthday Gift Baskets for Men
Everyone loves gift baskets! It's such a blast to unwrap (and enjoy) all the delightful goodies.
My favorite company for amazing gift baskets is GiftTree. They have an astounding selection of top-rated gift baskets, towers and personalized gifts.
Choose from snack gift baskets full of scrumptious goodies, or impress your favorite senior citizens with an elegant champagne or wine gift basket.
Prices start at just below $30 – you can add a personalized ribbon to many of the gift baskets to send your own loving birthday message!
Happy 90th Birthday Candy Gift Basket – Free ShippingCHECK PRICE
Happy Birthday Champagne Gift BasketCHECK PRICE
Microbrew Beer Bucket Gift BasketCHECK PRICE
Harry & David Founder's Favorites Gift BoxCHECK PRICE
The New York Times Front Page Jigsaw Puzzle
Looking for a fun gift that he can enjoy with his friends and family? He'll have a blast piecing together the pages of time with this clever jigsaw puzzle that features the front page of The New York Times from the day he was born.
Unique puzzle is available in 3 sizes – consider getting one of the jigsaw puzzles with larger pieces if he has difficulties picking up smaller objects..
A fun (and challenging) gift that he can enjoy during his free time long after the big day is over!
Last updated on September 20, 2023 8:35 pm
Wi-Fi Digital Photo Frame
No Technical Ability Needed!
Help him stay in touch with his family and friends from around the world with this easy-to-use digital picture frame.
It only takes a few minutes to set up. You can even set the frame up and monitor it remotely, so he doesn't have to do anything other than plugging the frame in.
Friends and family can quickly send pictures from their social media accounts (such as Instagram or Facebook) or through email.
The pictures will then go directly to the frame, without anyone needing to update the frame.
It's such an easy way for older adults to stay in touch with family members and other loved ones!
Story of a Lifetime Memories Journal
Any 90-year-old man certainly has so many cherished memories. This handsome keepsake journal is the best way to record them!
Elegant hard bound book features almost 500 questions that will help draw out his life's memories, wisdom and beliefs. He (or a helper) can write down his answers on the gilt-edged pages.
He'll love remembering long-ago events as he fills out the book. It's a great project that family and friends can help him with, while learning more about his earlier years. The journal is also a wonderful way to preserve precious memories for future generations to enjoy.
Funny Birthday Gifts for 90 Year Old Man
Does he have a good sense of humor about growing older? Then he'll enjoy opening these funny 90th birthday gag gifts!
"You're Only Old Once" Book by Dr. Seuss
Light-hearted Dr. Seuss book is just what the doctor ordered to brighten any senior's day! It's a hilarious read that pokes gentle fun of growing older using Dr. Seuss' unique illustrations and clever rhymes.
Awesome birthday gift for the older guy who has everything!
It Took Me 90 Years to Look This Good HatCHECK PRICE
How Not to Become a Crotchety Old ManCHECK PRICE
Not Everyone Looks This Good at 90 SocksCHECK PRICE
90 Never Looked so Good Hat & Sash SetCHECK PRICE
Funny 90th Birthday Mugs
Any man who is turning 90 can use a little extra caffeine to get through his day. Start each day off with a smile with a funny 90th birthday mug!
Coffee mugs are good gifts for 90 year old man – they are fun, useful and affordable. You can add small bags of coffee or tea and other little treats to create a cute DIY gift basket, or present it as a stand-alone gift.
Last updated on September 20, 2023 8:35 pm
90th Birthday Shirts
Deck your favorite senior out for his big day in a funny birthday shirt.
Fun shirt for men pictured above comes in 9 colors, and is perfect for him to wear to his 90th birthday party!
I'm Not 90 – I'm 18 with 72 Years Experience Men's ShirtCHECK PRICE
It Took Me 90 Years to Look This Good ShirtCHECK PRICE
At 90 I'm Still Playing With a Full Deck – I Just Shuffle Slower ShirtCHECK PRICE
Made in 1933 – All Original Parts SweatshirtCHECK PRICE
Unique 90th Birthday Gifts for Men
90th Birthday Beer Gifts
Looking for clever gift ideas for the beer lover? Now that he's 90, it's time to kick back and relax with a cold beer! His favorite brew will taste even better when he drinks it from this sturdy personalized beer mug.
It's a cute and affordable gift (under $25) that he can use long after his birthday is over!
Around the World Beer Bucket Gift BasketCHECK PRICE
Vintage 1933 Pint Glass with Historical FactsCHECK PRICE
Beer Expert Trio Gift Basket – Under $50CHECK PRICE
Funny Old Lives Matter Beer Pint GlassCHECK PRICE
Bar Gift Ideas
You don't need to spend a lot to get impressive birthday gifts! This elegant old fashioned glass is a wonderfully affordable present for the man who enjoys drinking tequila, scotch, whiskey or other liquors.
If you need a last-minute gift, this can arrive tomorrow (be sure to check shipping details)!
Jack Daniel's Whiskey Praline Pecans Tin by Harry & DavidCHECK PRICE
Personalized Stainless Steel FlaskCHECK PRICE
Personalized Aged to Perfection Whiskey Bottle LabelCHECK PRICE
Whiskey Gift Basket for Men – Other Spirits AvailableCHECK PRICE
90th Birthday Wine Gifts
A milestone day like this calls for a toast! Make his big day even more special with this striking "Aged 90 Years to Perfection" wine glass.
A unique but affordable ninetieth birthday gift for a man who enjoys wine!
Birthday Wine Gift Basket from Harry & DavidCHECK PRICE
Wine Gift Baskets for Men – Choice of Styles – from $50CHECK PRICE
Cheers to 90 Years Stemless Wine GlassCHECK PRICE
Personalized 90th Birthday Bottle of WineCHECK PRICE
90th Birthday Greeting Cards
Send him a warm Happy 90th birthday message with one of these cute greeting cards! If you have time, have the President send a White House greeting card.
Talking Trump Card – Happy Birthday in Trump's Real VoiceCHECK PRICE
Jumbo 90th Birthday Card with 1933 TriviaCHECK PRICE
Personalized Wooden Postcard – Choice of ColorsCHECK PRICE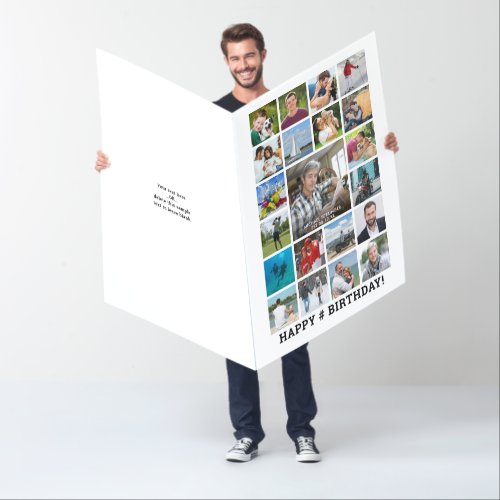 Jumbo 90th Birthday Card with 22 PhotosCHECK PRICE
Happy 90th Birthday Pop up Greeting CardCHECK PRICE
Hallmark 90th Birthday Card (Happiness You Deserve)CHECK PRICE
3D Pop Up Card with Lights and MusicCHECK PRICE
90 is Only 32 in Celsius Funny Greeting CardCHECK PRICE
See More Great Birthday Gift Ideas for a 90 Year Old Man: